Our sales staff at your service
Whether you live in Brittany, the Vosges, the Languedoc or the Moselle, you will always find a Robin team member able to answer your questions and advise you. By email or by phone, do not hesitate to contact the ROBIN sales manager of your area for any information request.
Need a quote, information or additional information?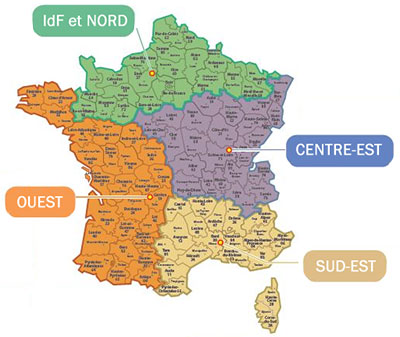 Christine, Maxime, Johann, Philippe and Kévin are at your disposal. They will be pleased to inform you and to accompany you in your arboricultural, trufficultural, mycicultural or forestry project.

Do not hesitate to contact them for :
Reply to all your quote requests and available.
To advise you on your sites (choice of species, origins, ages, sizes and packaging...)
Welcome you in our nurseries before the autumn deliveries, to show you the plants in cultivation.
Track your orders and answer your questions.

Please refer to the map above to find your preferred contact in our sales team.

Resp. commercial Ile de France & Nord
Resp. commercial Centre Est