Certified quality: 

A guarantee of satisfaction for our customers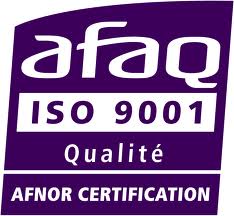 Robin Pépinières is the 1st European company certified ISO 9001 for the design, production, sale, delivery:
HIGH PERFORMANCE® mycorrhizal seedlings and young plants in ROBIN ANTI-CHIGNON® buckets

from Plants TRUFFIERS ROBIN

of PLANT CHAMPIGNON®

and Christmas trees.
Our certification according to the international standard ISO 9001 demonstrates that we place at the heart of our organization the satisfaction of the expectations of our Customers , by associated products and services of high level, and that our know-how enables us to obtain this Customer satisfaction.
In this regard, one of the tools of Quality Management System, is the systematic customer satisfaction survey, which we conduct after each delivery.
Our quality approach also allows us to guarantee our customers the registration of our activities in a process of improvement and permanent innovation.
ISO 9001 certification
To be certified ISO 9001, this means that every year, our company is audited by an independent organization, in this case AFNOR Certification, which verifies on the spot our working methods, our organization, our results, and their adequacy with respect to our commitments and the stringent requirements of the ISO 9001 standard, especially with regard to customer satisfaction.
At the end of this audit of our activities, if the conclusions of the independent body are positive, the certification of our quality management system is confirmed.
Our quality commitment has been recognized since 1996 by the quality certification of our organization in production, sale and delivery of young forest seedlings. It has been maintained and completed since then, until now covering almost all of our activities.