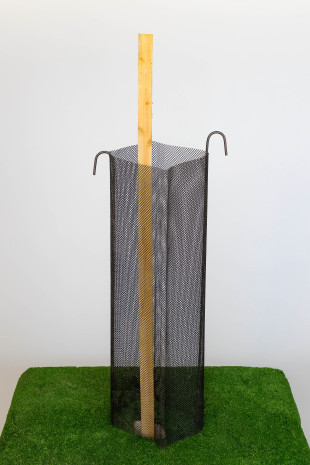  
Climatic windbreak duct
Screened sheath to protect young plantations against game (to be installed around the young truffle plants). For an excellent hold, it is advised to staple the sheath on stakes.
- 3 mm mesh.
- Black sheath with fine mesh for a windbreak effect (protection of plants against strong drying winds).

For protection against rabbits or hares, it is recommended to use a protective sheath of at least 60 cm height to be fixed with 2 curved steel stakes of 80 or 100 cm height. For an effective protection against deer, it is necessary to use a protective sheath of 120 cm height (to be maintained with 2 stakes of 150 cm).
Nos produits Protection :